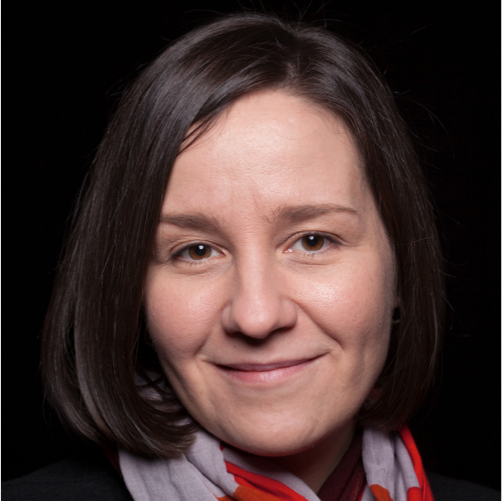 Molly Hammell, Ph.D.
Assistant Professor
Molly received her Ph.D. in Physics & Astronomy from Dartmouth College in 2003. She was a postdoctoral fellow in the lab of Victor Ambros, where she studied gene regulation by small RNAs. She now runs a mixed computational and experimental lab here at CSHL to expand her studies of RNA mediated gene regulation with a particular focus on neurodegenerative disease. For this work, she was named a 2014 Rita Allen Foundation Scholar.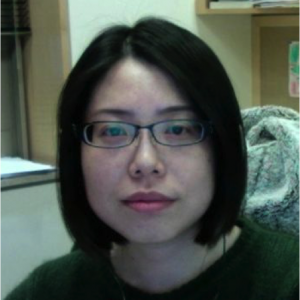 Email:
yhao at cshl dot edu
Yuan Hao, Ph.D.
Scientific Informatics Analyst
Yuan received her Ph.D. in Bioinformatics & Systems Biology from University College, Dublin, in 2012, where she identified factors that contribute to endocrine therapy resistance in breast cancer. She currently works on developing and applying novel computational tools for the analysis of genomic and transcriptomic data from large sequencing studies.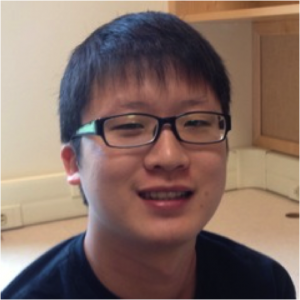 Email:
yjho at cshl dot edu
Ray (Yu-Jui) Ho, B.Sc.
Graduate Student
Ray is a graduate student in the Watson School of Biological Sciences at Cold Spring Harbor Laboratory. He is currently working on identifying molecular subtypes and drug resistance markers in melanoma, while developing software tools for analyzing single-cell RNA-seq and high-resolution in-situ RNA-sequencing (FISSEQ) data.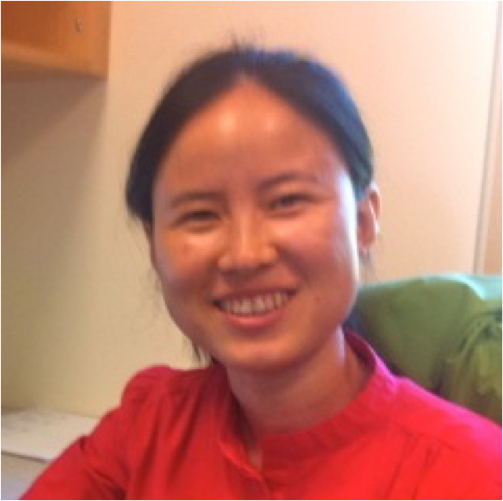 Email:
yjin at cshl dot edu
Ying Jin, Ph.D.
Scientific Informatics Analyst
Ying received her Ph.D. in Computer Science from Virginia Tech in 2009, where she developed algorithms for predicting the genotype-phenotype relationship in single gene knockout studies. She currently works on many projects including the TEtoolkit, a software package for the analysis of transposon sequences in genomic and transcriptomic datasets.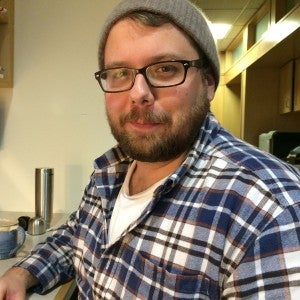 Email:
dmolik at cshl dot edu
David Molik, B.Sc.
Scientific Informatics Developer
David received his degree in B.Sc. from Rensselaer Polytechnic Institute (RPI) in 2012, and participated in the NSF REU at SUNY Buffalo, where he focused on knowledge discovery in social and information networks, and natural language processing. He is currently administrating and developing for BSR data analysis software including Galaxy, and researching bioinformatics database management and optimization.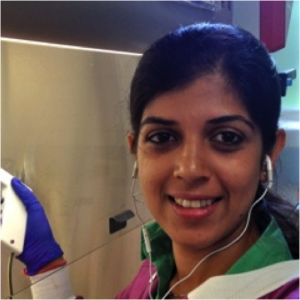 Email:
apatel at cshl dot edu
Ami Patel, M.Sc.
Laboratory Technician
Ami received her Masters in Pharmacology & Toxicology from Long Island University in 2012. She currently works on a project to understand the role of small RNAs in controlling the MAPK signaling pathway in metastatic melanoma samples.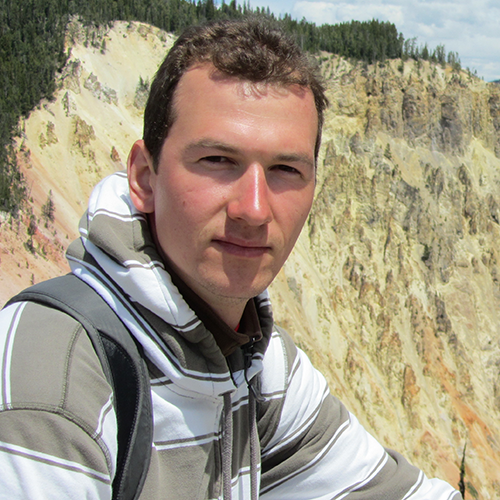 Email:
rozhkov at cshl dot edu
Nikolay Rozhkov, Ph.D.
Postdoctoral Fellow

Nikolay received his PhD in molecular biology from Engelhardt Institute of Molecular Biology (Russian Academy of Science) in 2011, where he studied small RNA mediated regulation of mobile genetic elements in Drosophila germ cells under the supervision of Prof. Michael Evgenev. He currently studies transposition events in mammalian neuronal cell types and their possible role in neurodegeneration.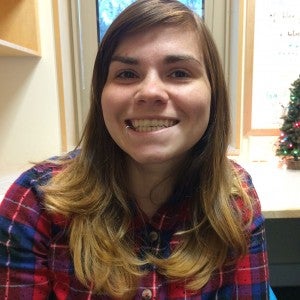 Katty Polyak, B.Sc.
Postgraduate Volunteer
Katty received her B.Sc. in Bioengineering from the Thomas J. Watson School of Engineering at Binghamton University, focusing on emergent behaviors in complex systems. Her current research is developing approaches that would enable automated sample classification of output from T-SNE clustering algorithms.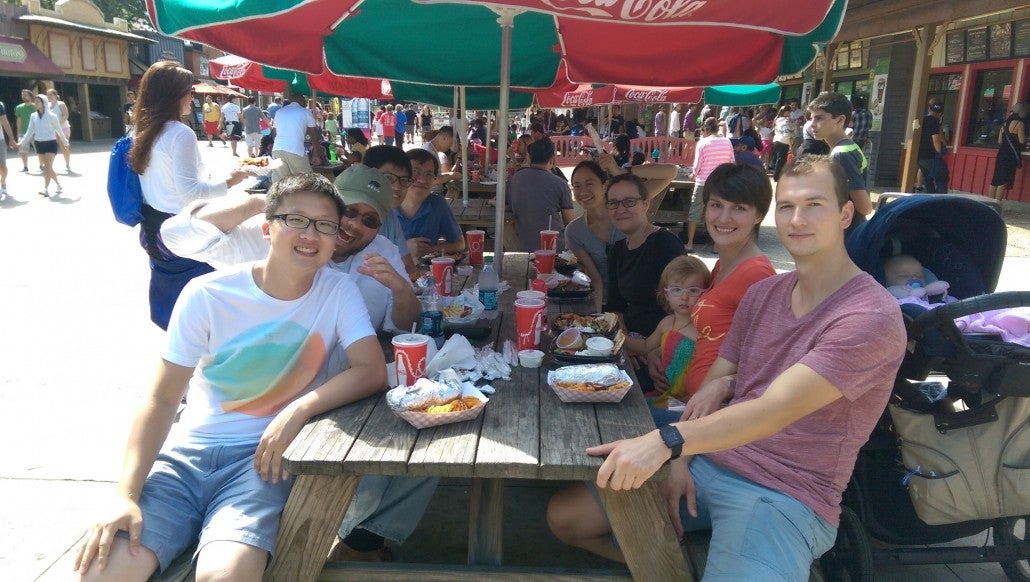 From left: Ray Ho, David Molik, Wen-Wei Liao (shared postdoc with Josh Dubnau's lab), Oliver Tam, Song (Ray's wife), Molly Hammell (Principal Investigator), Elena Rozhkova (Nik's wife) and Nikolay Rozhkov.
Absent: Yuan Hao, Ying Jin, Ami Patel and Katty Polyak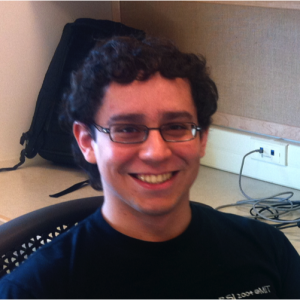 Eric Paniagua
Scientific Informatics Developer
Now a software engineer at Bloomberg LP.
Hammell Lab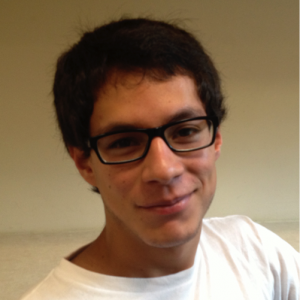 Julian Regalado Perez
Visiting Undergraduate Research Fellow
Now a graduate student at Max-Planck Tubingen.
Hammell Lab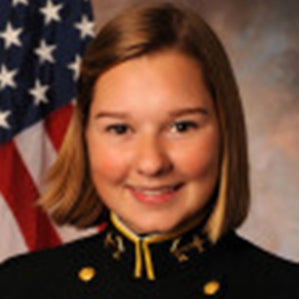 Morgan Lange
Partners for the Future Student
Now attending the US Naval Academy at Annapolis.
Hammell Lab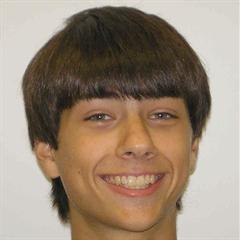 Ryan Buccellato
High School Intern
Hammell Lab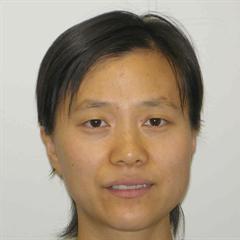 Xiaofei Wang
Visiting Postgraduate Volunteer
Now a bioinformatics specialist at the University of Kansas.
Hammell Lab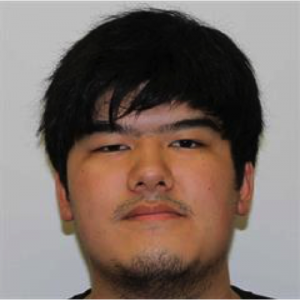 Alex (Hao) Luo
Summer Undergraduate Volunteer
Hammell Lab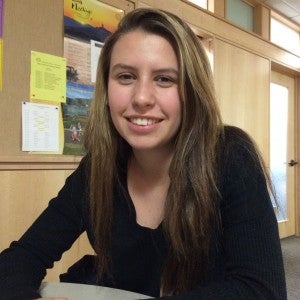 Melissa Cipolla
Partners for the Future student
Now attending Columbia University
Hammell Lab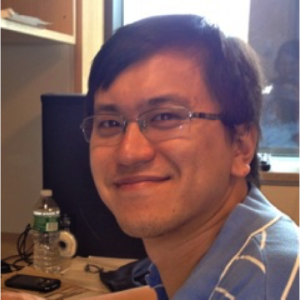 Oliver Tam
Post Doctoral Fellow
Now a Sequencing Analyst at ARUP Laboratory
Hammell Lab